Double Miter Bandsaw Machine From Industrial Bandsaw Services
October 31, 2023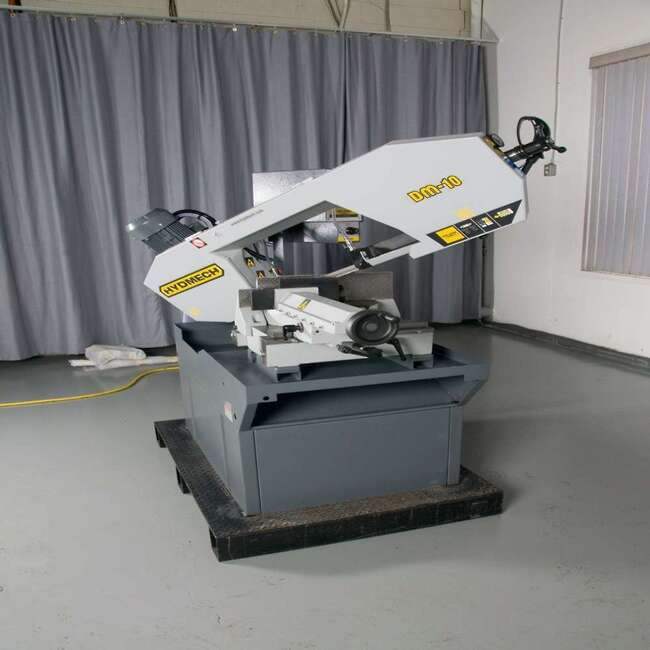 The bandsaw is an absolutely important element of a machine shop or sawmill. The swift cutting that modern bandsaw machinery facilitates is impressive. It is crucial to understand that there are different bandsaw types available in the market. Specific cutting applications call for the use of specific bandsaw machinery. You should trust only a dependable bandsaw supplier like Industrial Bandsaw Services to source the best machinery. We are the leading suppliers of vertical and horizontal are among the most popular bandsaw types. In this blog, however, we discuss in brief the efficiency of double miter bandsaws. We also shed light on our selection of double miter bandsaw machines.
What Is A Double Miter Bandsaw Machine?
A double miter bandsaw gets its name because it can cut in two directions simultaneously. Simply put, these bandsaws have the capability to swing in both directions and at different angles. This makes the entire cutting a quicker and easier affair for fabrication shops.
Double Miter Bandsaw Machines From Industrial Bandsaw Services
DM-12

The DM-12 bandsaw is manufactured by Hydmech, a brand known for its unmatched quality and innovation. The DM-12 is compact and effective. It features a rotating table with a cut line and band tension indicator. Manually operated easy swing and cast saw head are notable elements of the DM-12.
DM-10

The DM-10 is the perfect bandsaw for those looking to save set-up time. The mechanical blade tensioning and safety door interlocks ensure the safety of the operators. The robust steel base ensures minimal vibration during the cutting process. The adjustable guide arm and manual gravity head feed make this bandsaw user-friendly.
DM-1318P

The DM-1318P is a semi-automatic double-miter bandsaw from Hydmech. A 5.5 HP motor powers this exception bandsaw to cut through metals with ease. The heavy-duty cast iron saw head, automatic hydraulic head lifting, and adjustable guide arm are all impressive features of the DM-1318P bandsaw.
Conclusion

Industrial Bandsaw Services can be trusted for all your bandsaw supply needs. We boast an impressive selection of everything from used and new bandsaw machinery to bandsaw blades and parts. Our experienced staff will also help you find exactly what you are looking for. Contact us today for all your bandsaw supply needs.