Whether your machine is down or needs a tune up – Industrial Bandsaw Service is readily available to assist you. Our team of highly skilled and trained technicians have a combined wealth of knowledge that spans decades of experience as well as comprehensive band saw supplies to make the job as straightforward as possible. We work on an array of machinery and various brands, with many parts stocked on our shelves. Call us any time – our service department is here to maximize your cutting productivity.
Equipment Sales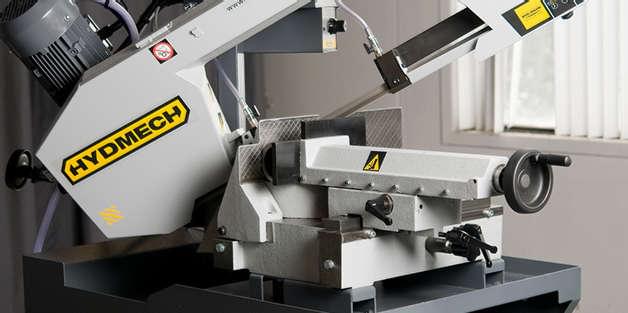 Industrial Bandsaw Services sells new and refurbished machinery including band saws, circular saws, and cold saws. We specialize in the Hyd Mech product line. We also carry ironworkers by Scotchman Industries. Both lines are highly sought after by machine shops and metal fabrication plants worldwide for their quality and precision. Our staff can walk you through the selection of band saw supplies and products to help you find the right machine to suit your needs and budget.
Consumables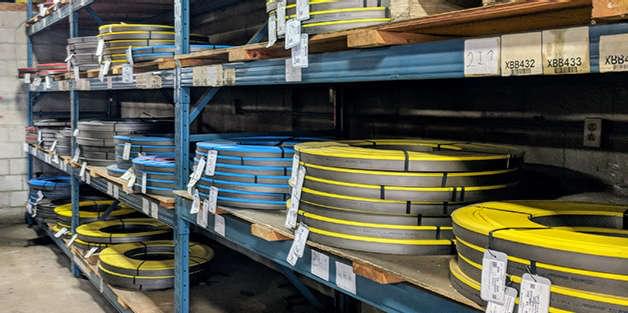 Industrial Bandsaw Services offers a wide range of consumables, including bimetal blades, wood cutting band saw blades, as well as band saw coolant and lubrication supplies. We sell fluids in a variety of sizing options ranging from one gallon jugs up to 330 gallon totes. We also carry a variety of welding products including anti-splatter spray and nozzle gel. Industrial Bandsaw Services can distribute band saw coolant and consumable products anywhere in Canada.
Service & Maintenance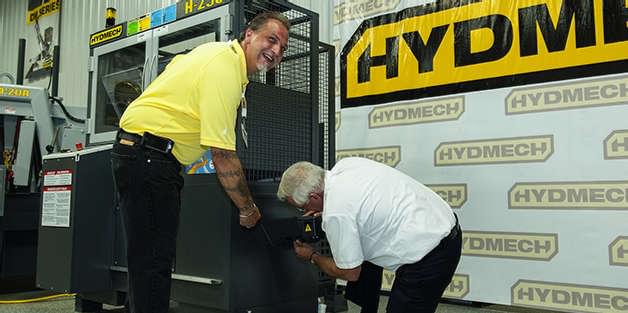 Industrial Bandsaw Services offers both regular maintenance and 24/7 emergency service on all makes and models, including Hyd Mech band saws. Our experienced and highly skilled service technicians are always standing by to help you get the most from your band saw supplies and equipment. Responsive assessments and innovative troubleshooting are essential to minimizing downtime which is key to maximizing efficiency, creating value and ensuring reliability. Our 20-point inspection makes it easier to spot potential problems and fix them before they interrupt productivity.
Operator Training & Turnkey Support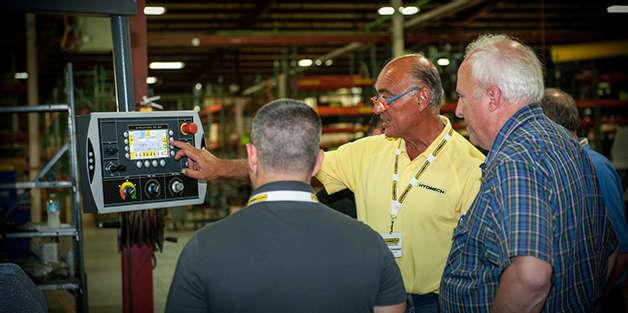 We pride ourselves on providing complete support and extensive training when supplying both new and used machinery. Our representatives have decades of combined experience in the metal cutting industry and are always available to our customers. You can be confident in knowing that once a machine sold by Industrial Bandsaw Services is placed in your facility, we will spend the time to make sure your operators are confident in running their station as well as choosing the right blades and band saw coolant for each application – in turn making your operation more productive and profitable.