How a Horizontal Bandsaw Transforms Woodworking
June 16, 2023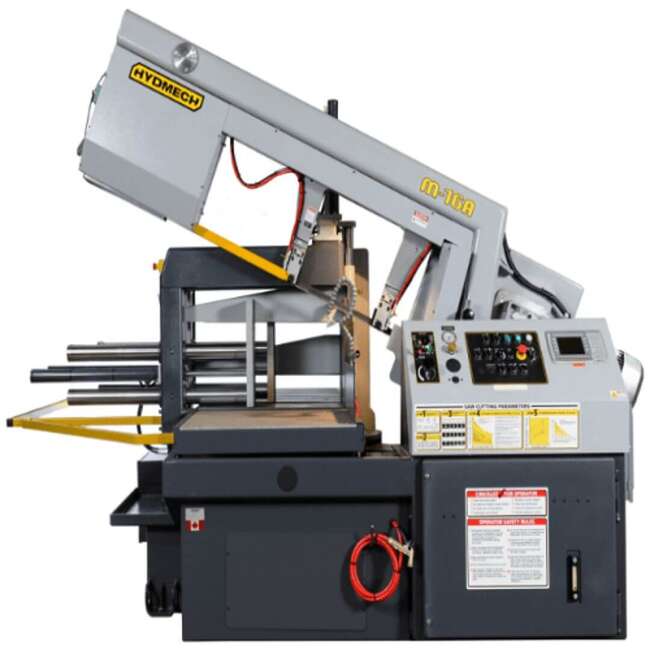 As a sawmill owner, it can be frustrating when the bandsaw fails to provide clean, precise cuts. To cut through logs and lumbers, having a bandsaw that constantly performs at the highest level is a must. A large number of people believe that vertical bandsaws are better than their horizontal counterparts when it comes to cutting through logs and lumber. However, In this blog, we discuss how having a top-notch horizontal bandsaw can transform your sawmill and take your business' productivity to an entirely new level.
How Horizontal Bandsaw Can Transform Woodcutting
The most obvious advantage of the horizontal bandsaw is its cutting power. With the ability to make straight cuts, curves, rip boards, or even resaw large pieces of wood into thinner slices, a horizontal machinery can handle almost any task required in woodworking.




Another benefit of using a horizontal bandsaw is its efficiency. It can cut through large logs quickly and accurately which saves time compared to other hand-held saws. This increased productivity helps woodworkers complete their projects faster than ever before.




Safety should not be overlooked when discussing the benefits of using this machine. The stable structure of the bandsaw allows for safer handling while cutting different materials as well as providing additional protection from kickbacks or accidental slips during operation.



Conclusion
If you are looking to take your sawmill business to the next level, look no further than a horizontal bandsaw. As we have seen in this blog, horizontal machinery is known for the superior strength and safety it offers, With its ability to make precise cuts and handle large pieces of wood, it has revolutionized the way sawmills operate. It is important to understand that you might not reap any of the benefits if you source bandsaw from an untrustworthy supplier. You can depend on Industrial Bandsaw Services for sourcing the best bandsaw machinery at even better rates. We are a trusted supplier of bandsaws with decades of experience. Our inventory features bandsaw machinery from the world's manufacturers, including Hydmech. Contact us today to learn about everything we can do for you.