Metalworking Made Easy With Bi-Metal Bandsaw Blades
June 12, 2023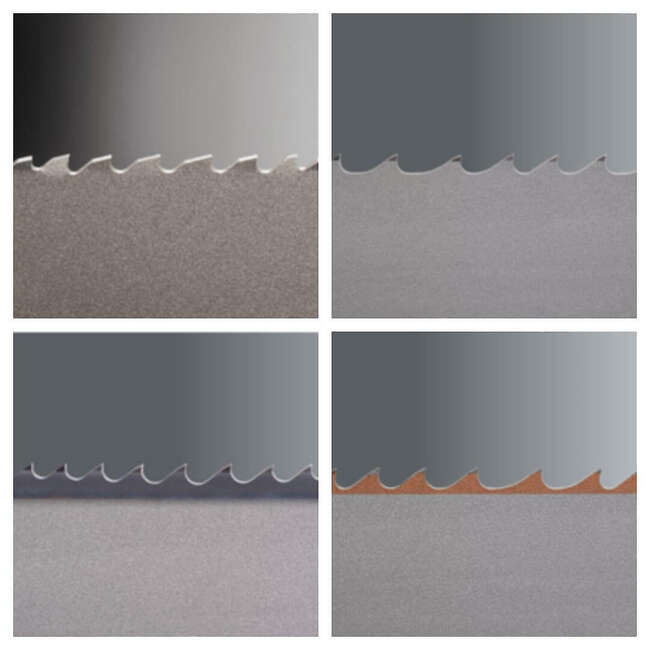 A bandsaw is the most effective tool that metal fabricators must possess. A machine shop is a place where metals of all thicknesses and sizes are constantly cut for custom metal fabrication needs. If you own a metal fabrication business and are struggling to make precise cuts effortlessly, the chances are that your bandsaw blade is worn out or simply not effective. To address this issue, look no further than bi-metal bandsaw blades. In this blog, we'll explore how these blades improve efficiency in metalworking.

How Do Bi-Metal Bandsaw Blades Improve Efficiency?
Bi-metal bandsaw blades are engineered to improve the performance of bandsaw machines. These blades consist of two different materials welded together, typically high-speed steel teeth and a flexible alloy steel backing. This unique combination creates a blade that is incredibly durable, long-lasting, and resistant to wear.




The high-speed steel teeth provide exceptional cutting power while the flexible backing allows for easy maneuverability around curves and tight corners. This means you can cut through thicker materials with greater ease and without causing any damage or distortion.




Another way bi-metal bandsaw blades improve efficiency is by reducing downtime due to blade changes. The durability of these blades means they last longer than traditional single-material options, so there's less need for frequent replacements.




These bandsaw blades also contribute to lower overall costs in metalworking operations because they increase productivity while requiring fewer blade replacements over time-- which ultimately saves money on material expenses!
Conclusion
Bi-metal bandsaw blades are a game-changer in the metalworking industry. They offer superior cutting performance that can significantly improve efficiency and productivity. By using these blades, metal fabricators can reduce downtime for blade changes and increase the lifespan of their bandsaws. However, the performance of these blades is directly related to their quality. You should rely only on trusted bandsaw suppliers like Industrial Bandsaw Services for all your bandsaw blade needs. Sourcing bandsaw blades from untrustworthy suppliers can lead to a loss of investment and time. Industrial Bandsaw Services is the leading name when it comes to bandsaw supplies in Ontario. Apart from bi-metal bandsaw blades, we also offer wood bandsaw blades and Simmons knife bands at the best rates. Contact us today to learn about everything we can do for you.