Quality Bi-Metal Bandsaw Blades From Industrial Bandsaw Services
September 29, 2023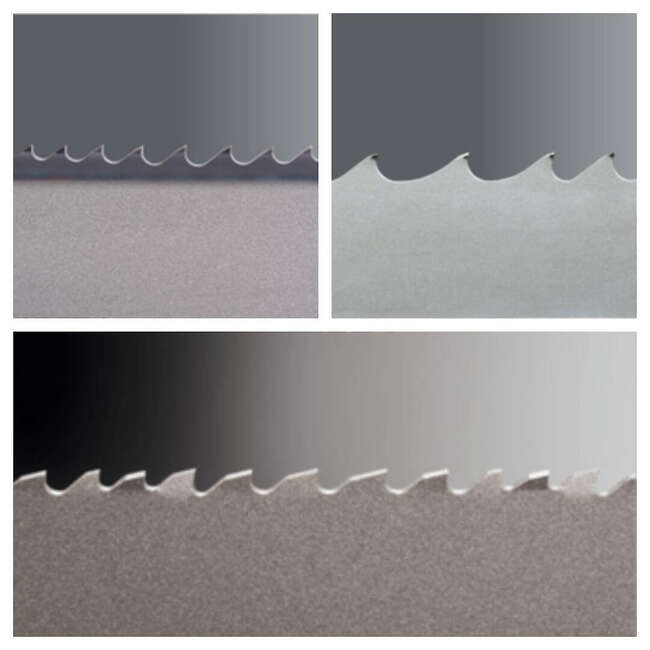 Thanks to rapid industrial advancements, the need for top-notch bandsaw blades is greater than ever. An increasing number of businesses are realizing the true potential of bandsaws and investing in them. It is true that the blade is the most crucial aspect of a bandsaw. There is a wide range of bandsaw blades available in the market. Each type of blade has its specific applications. Bi-metal bandsaw blades are among the most sought-after. In this blog, we discuss the different bi-metal bandsaw blades supplied by Industrial Bandsaw Services.
Popular Bi-Metal Bandsaw Blades From Industrial Bandsaw Services
Duoflex® PT

Whether to cut through tubes, structures, or bundles, you can rely on the Duoflex® PT. This specially engineered Duoflex® PT prevents tooth chipping and breakage. This blade is apt for applications that demand low vibration and precision. This blade can effortlessly cut materials like aluminum, ball-bearing steel, brass, and tempered steel among many other materials.


Nanoflex Black

Nanoflex Black is a quintessential bi-metal bandsaw blade. This excellent blade features teeth made of high-speed steel. What's more? The TiAlN (Calico Aluminum Titanium Nitride) coating on the teeth offers additional abrasion resistance and durability. This strong blade can cut through high-alloy tempered steel, nickel-based alloys, nitriding steel, and titanium alloys with ease.


CT-Flex® ALU XL

The CT-Flex® ALU XL is a high-performance multichip bandsaw blade specifically designed to cut through large blocks of aluminum. The special tooth geometry is one of the best things about this blade. This geometry helps you achieve minimal material loss. Apart from aluminum, this blade can also be used to cut brass and copper blocks.
Conclusion

When it comes to finding high-quality bi-metal bandsaw blades, Industrial Bandsaw Services is the go-to source for all your cutting needs. With our wide range of options and commitment to excellence, we have earned a reputation as a trusted provider in the industry. We are a one-stop destination for all bandsaw supplies. Contact us today to get a free quote or place an order.