Quality Wood Bandsaw Blades From Industrial Bandsaw Services
October 10, 2023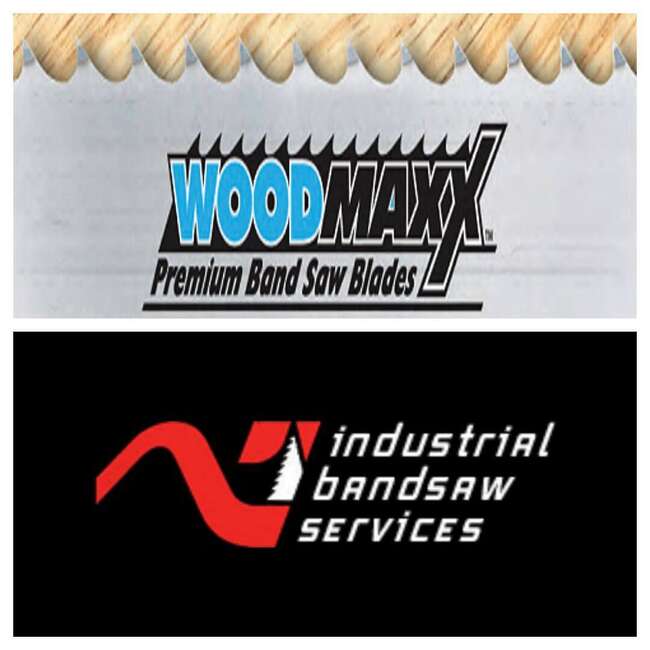 Numerous industries rely on wood to offer top-notch products to their clients. Furniture, paper & pulp, as well as construction, are some common industries that depend on wood. Thanks to these industries, the need for reliable sawmill businesses is greater than ever. A bandsaw is one tool that sawmills rely on to cut through even the hardest wood. The efficiency of a bandsaw is greatly influenced by its blade. In this blog, we discuss quality wood bandsaw blades supplied by Industrial Bandsaw Services. Read this blog until the end to make an informed decision while sourcing woodworking bandsaw blades.


Dependable Wood Bandsaw Blades Supplied By Us


Industrial Bandsaw Services is an official supplier of Kasco woodworking bandsaw blades. Kasco is a company with a rich history. It has been manufacturing bandsaw blades, meat grinder plates, and knives for over a century. Here are Kaso woodworking bandaw blades in our inventory.


WoodMaxx Premium Bandsaw Blades

WoodMaxx bandaw blades from Kasco are second to none in quality. WoodMaxx premium blades are compatible with portable sawmills, horizontal and vertical bandsaws, as well as pallet mills. The high-precision ground teeth and tight tolerance make these blades ideal for applications demanding accuracy.



PalletMaxx Dismantler Blades

These blades from Kasco are made of high-strength materials. These blades are available in both carbon steel and bi-metal versions. The straight teeth of PalletMaxx offer accurate cuts and easy handling. The PalletMaxx-B is the bi-metal version and the PalletMaxx-C is the carbon steel version. While the former is most compatible with high-speed dismantling machines, the latter is ideal for dismantling machines at a slower speed.

Conclusion
The flawless engineering by Kasco ensures state-of-the-art tooth hardening. This ensures that the wood bandsaw blades are durable. Industrial Bandsaw Services is the official supplier of Kasco woodworking bandsaw blades. Transparent pricing, quality products, and unmatched after-sales services make us the brand to trust for all your bandsaw supplies. Get in touch with our team to get a free quote.