Used Bandsaws for Sale at Industrial Bandsaw Services
July 15, 2020
Used Bandsaws for Sale at Industrial Bandsaw Services
If you're looking for a used bandsaw to purchase, you're in luck. Industrial Bandsaw Services currently has two impeccable machines on sale, the Hyd Mech H18A and the Hyd Mech S-20A. There are a host of advantages to acquiring used machinery, including affordability and convenience. Acquiring your machinery from reputable and dependable suppliers like Industrial Bandsaw Services is an extra plus considering our commitment to quality and service, as well as our ability to assist you with maintenance, parts acquisition, and more.
Below is some general information regarding our two used bandsaws for sale right now:
H-18A Band Saw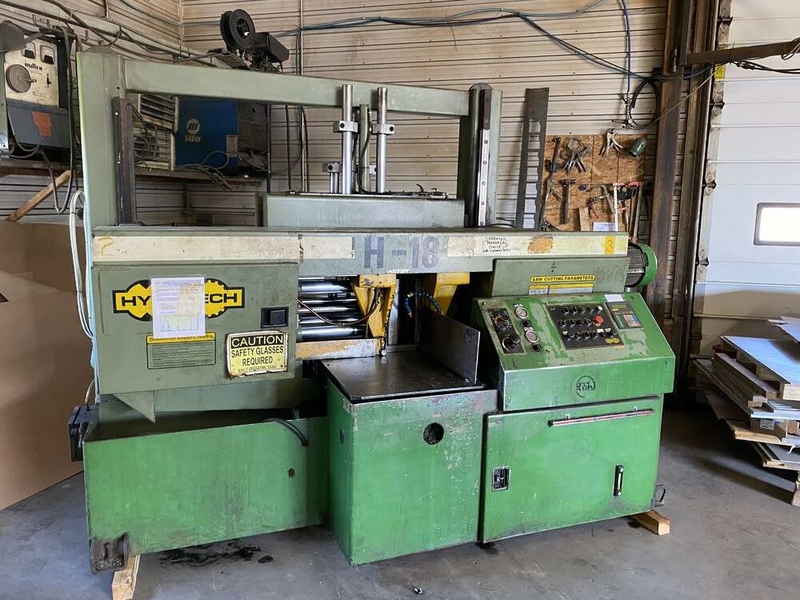 The H-18A is an automatic horizontal band saw. The Hyd Mech horizontal series is typically best suited for large, straight cuts. They are optimized for multi-shift, high production industrial environments, meaning this is an exceptional productive and durable band saw that is capable of withstanding heavy-duty usage. The H-18A in particular is capable of providing accurate 90-degree cuts, with a high speed shuttle feed indexing up to 34" in a single movement. Its rectangular capacity at 90-degrees is 18" by 18". With that said, the used H-18A may feature slightly different specifications, and as such it is vital that you call in first to enquire so that we can provide you with the most accurate information.
S-20A Band Saw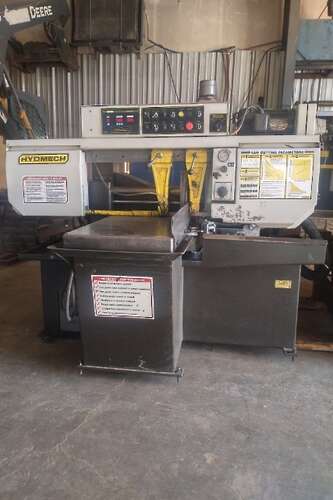 The S-20A is part of the Hyd Mech horizontal pivot band saw series. While they are similar to the band saws in the horizontal series, there are a few key differences. Horizontal pivot band saws are miter-cutting, scissors style machines, most commonly found in oil refineries, machine shops, fabrication shops, automotive shops, and more. The mitering capabilities of these machines are normally up to 60-degrees. This band saw is more optimal for medium-duty applications. It features a swing head design and is well liked by machinists for its versatility and its ease of use in tight working spaces.
Again, the specifications for the used bandsaws on sale may differ slightly from the specifications of the brand new band saws of the same model. Do give us a call to get more information about our used machines!