Industrial Bandsaw Services understands the foremost importance in your machines' cutting accuracy and consistency. To supplement your machinery, we are available to provide you with the finest made band saw blades, lubricants, and coolant supplies. We are the exclusive distributor of Eberle band saw blades in Eastern Canada. The German manufacturer is constantly optimizing their standard of quality by investing in the process chain and in new production techniques. For other cutting applications including foam, leather, wood or even food processing – we offer many solutions using the Simmons and Kasco brands.
Our band saw coolant and band saw lubricant products help keep your blades running at their maximum efficiency. When you combine the best band saw blade lubricant with the best available blades, you have a powerful and consistent means of getting things done.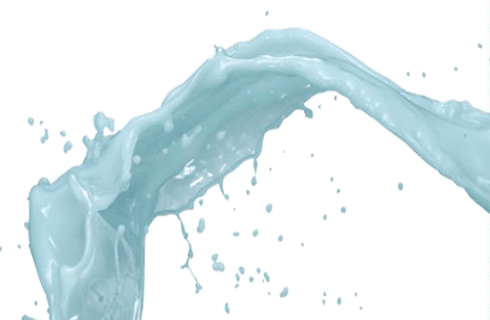 CLEAN LUBE V4000
Request A Quote
Spray Mist/Minimum Quantity Lubricant (MQL)
Use CLEAN LUBE V4000 in its neat form, in spray mist units adjusted to dispense approximately eight (8) ounces per eight (8) hour shift. CLEAN LUBE V4000 can also be applied one drop at a time in drilling and tapping operations.
PRODUCT DESCRIPTION
CLEAN LUBE V400 is a moderate to heavy-duty near dry machining fluid, designed to replace flood coolant. V4000 is formulated to be applied using minimum quantity lubrication (MQL) equipment and is formulated utilizing a mixture of synthetic and renewable raw materials. It may be used in all types of ferrous and non-ferrous metalworking applications including the more severe operations such as sawing, broaching, and tapping. V4000 is non-staining and requires no cleaning before heat treating.
BENEFITS
• Replaces flood coolant
• Non-toxic, non-hazardous, low odor, and operatory friendly
• Reduces HSE issues, such as dermatitis
• High flash point, very little smoke and misting
• Excellent lubricity and film strengths
• Contains no chlorine, silicone or sulfur
• Reductions of burrs, oversized holes, and rough finishes
TYPICAL PROPERTIES
Appearance (concentrate) Blue Translucent Liquid
Odor Mild
Density 7.1 lbs/gal
pH (20:1 mix with water) None
Effects of Freeze-Thaw cycle Pass
Flash Point 450 deg. C
TOXICITY & HANDLING
CLEAN LUBE V4000 is safe to handle in its delivered form. Exercise care consistent with good industrial practices. Adhere to prevailing OSHA safety regulations, guidelines and/or procedures for this class of product. Refer to the CLEAN LUBE V4000 Material Safety Data Sheet for additional information. SDS can be requested by email to info@eberlefluidtechnology.com.

WELCOME TO
INDUSTRIAL BANDSAW
:
THE RELIABLE NAME IN BAND SAW SERVICES
That latter part we can show you with a range of machinery, industrial band saw blades, services, and advice that you can rely on to keep your equipment performing and add value to your business. In other words, we produce the best band saw blades in Ontario and Canada.
Learn More