Industrial Bandsaw Services understands the foremost importance in your machines' cutting accuracy and consistency. To supplement your machinery, we are available to provide you with the finest made band saw blades, lubricants, and coolant supplies. We are the exclusive distributor of Eberle band saw blades in Eastern Canada. The German manufacturer is constantly optimizing their standard of quality by investing in the process chain and in new production techniques. For other cutting applications including foam, leather, wood or even food processing – we offer many solutions using the Simmons and Kasco brands.
Our band saw coolant and band saw lubricant products help keep your blades running at their maximum efficiency. When you combine the best band saw blade lubricant with the best available blades, you have a powerful and consistent means of getting things done.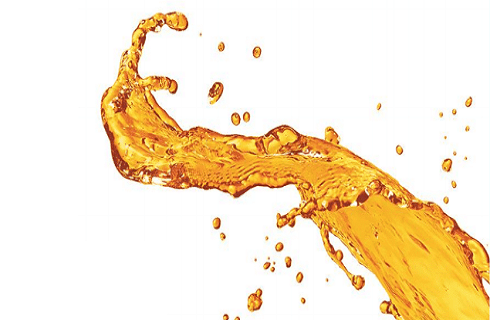 SEMITECH 650
Request A Quote
Medium-Duty Machining, Sawing & Grinding Fluid
SEMITECH 650 is a concentrated liquid intended to be diluted with tap water for maximum efficiency and economy. In general, initial trials should be made by diluting 1 part SEMITECH 650 with 20 parts water (5%). The use is encouraged to determine the ideal dilution ratio for his/her operation by using this starting point and adjusting as necessary.
BENEFITS
• Low oil, micro-emulsion semi-synthetic coolant with excellent hard water stability
• Increased bio-stability package for longer sump life and less dumping which provides lower maintenance costs
• Ideal for central systems and large individual sumps
• Low misting & foaming
• Excellent rust protection
• Rejects tramp oil for easy removal from system. Settles chips and fines quickly
• Complete transparency permits continual observation of the workpiece.
• Contains no nitrites, phenols, or PCB's
• Excellent for automatic and CNC equipment, eliminates sticky ways and slides
• Ideal for reaming and tapping
PRODUCT DESCRIPTION
SEMITECH 650 is a low oil, neo-synthetic general purpose cutting and grinding fluid with superior hard water stability. SEMITECH 650 is formulated for use on cast iron, steel and other ferrous metals. Its high lubricity and rapid heat dissipation allows SEMITECH 650 to perform most metalworking operations including reaming, tapping, and grinding. SEMITECH 650 constantly rinses the machine as it runs, eliminating sticky residues. Non-hazardous formula with low misting characterizes create a safe working environment for operators.
TYPICAL PROPERTIES
Appearance (undyed) Liquid, Amber
Odor Mild, Pleasant
Density 8.44 lbs/gal
pH (20:1 mix with water) 9.0 (±0.2)
Sulfur, Chlorine, Phosphorus, PCB's,
Mercury, Phenols, Nitrates Residue Soft
RI Factor 2.0
TOXICITY & HANDLING
SEMITECH 650 is safe to handle in its delivered form. Exercise care consistent with good industrial practices. Adhere to prevailing OSHA safety regulations, guidelines and/or procedures for this class of product. Refer to the SEMITECH 650 Safety Data Sheet for additional information. SDS can be requested by email to customerservice@eberlefluidtechnology.com.nology.com

WELCOME TO
INDUSTRIAL BANDSAW
:
THE RELIABLE NAME IN BAND SAW SERVICES
That latter part we can show you with a range of machinery, industrial band saw blades, services, and advice that you can rely on to keep your equipment performing and add value to your business. In other words, we produce the best band saw blades in Ontario and Canada.
Learn More